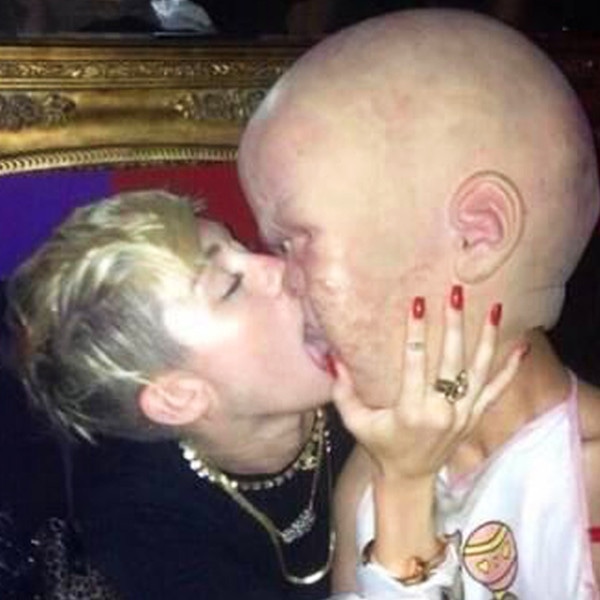 XPOSUREPHOTOS.COM/Twitter
Liam Hemsworth, look away! Miley Cyrus is locking lips—and tongues—with…a giant man-baby?
A bizarre photo of the 20-year-old singer French-kissing a man dressed as a grotesque, oversized baby started making its way around the Web Thursday.
Although the context of where and when the pic was taken remains to be determined, it appears that Miley and the man-baby are inside a club. The pop star, wearing a purple skirt, black top, lots of jewelry and, yes, her engagement ring, wraps her left arm around the costumed creature's shoulders and clutches his face with her right hand.
But does the sight of Miley swapping spit with a plastic face give anyone else déjà vu? Ah, yes, because we've seen it before! In Ms. Cyrus' "We Can't Stop" music video, she has quite a makeout session with a doll that kinda creepily resembles her.
Why? Y'all, come on. She's just being Miley!