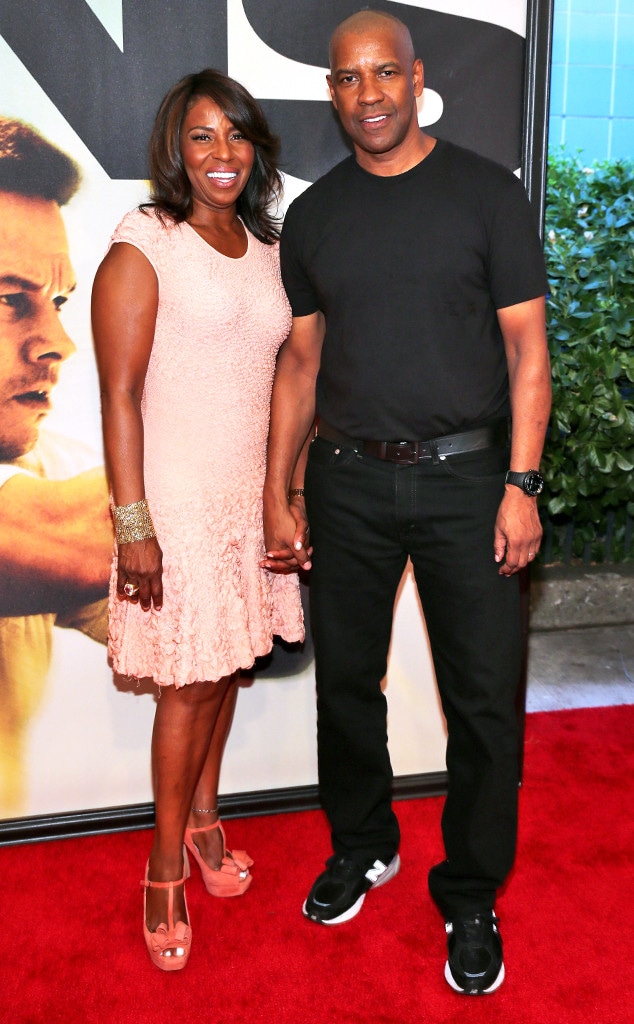 Neilson Barnard/Getty Images
There are a lot of ladies out there who wouldn't dream of turning down Denzel Washington's advances. 
But his wife did. Twice!
The eventual two-time Oscar winner apparently popped the question three times to the future Pauletta Washington, the first two times resulting in rejection.
"Twice!" Washington insisted on the red carpet at the L.A. premiere of his latest film, 2 Guns, when Access Hollywood inquired about the storied three proposals. "It was three times?"
"It was three times," Pauletta confirmed. "I know with age sometimes things [go], the mind [goes]," she cracked.
"Why was it twice...Why would I have to ask again?" her befuddled hubby wondered. "Because I said no," Pauletta fired back.
"You heard it here first," Washington said. "She turned me down, she said no. And since it was three times, that means she turned me down twice."
The parents of four just marked their 30th wedding anniversary on June 25, so... the third time was definitely the charm.
You know what has proved far more easy for Washington than going from single to married? Crossing from stage to screen and back again! 
Watch:
Denzel Washington Returning to Broadway
Broadway has invited the Flight star back for a fourth go-round in an upcoming revival of Lorraine Hansberry's A Raisin in the Sun, costarring Anika Noni Rose, Sophie Okonedo and Diahann Carroll.
But when E! News turned to the other gun in 2 Guns, Mark Wahlberg, and asked during the film's press junket whether he would ever consider doing Broadway like his costar, the Boston-bred actor offered a simple, "Hell no."
"I talked about the idea of doing it, but it would have to be something that just really inspired me to do it," Wahlberg explained, "because I know that there's the idea of going out and doing a play, but doing eight shows a day..."
"Eight shows a week, not a day!" Washington interjected.
"Well, you know what I mean," Wahlberg shrugged. "But in that kind of grind, I don't know."