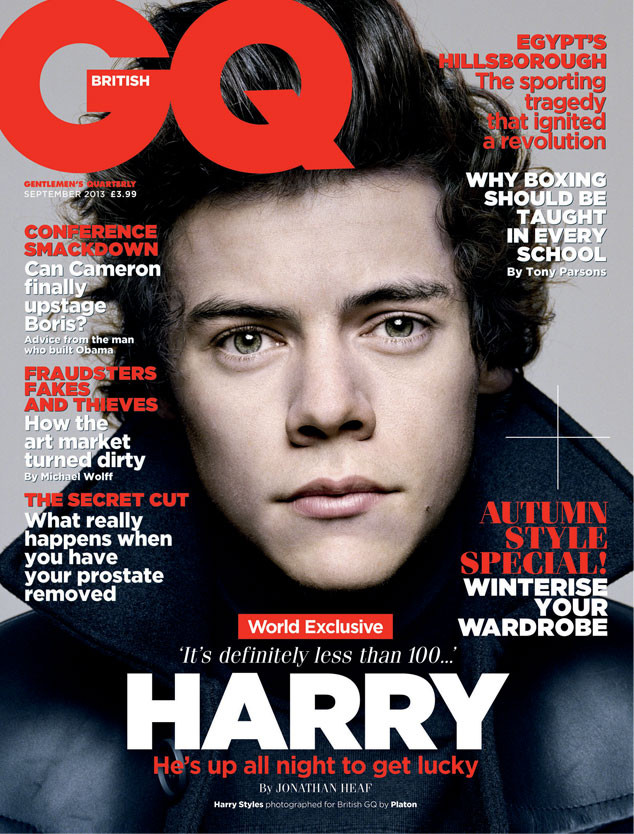 Platon/GQ
Are you ready? Harry Styles has revealed his number (oh yeah, you know what number we're talking about).
During an interview for the September issue of GQ U.K., the One Direction hunk spilled the beans on how many women he's had sex with, and you may be surprised with his answer.
"It's definitely less than 100…Yes, lower than 50…I'm not doing this! You're cornering me!" he said before finally giving in.