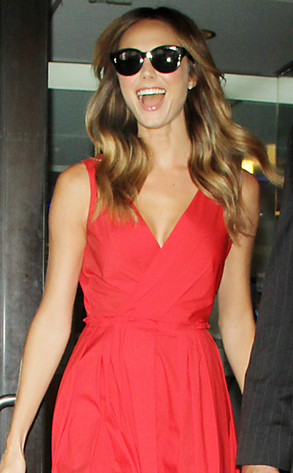 MPNC/AKM-GSI
Stacy Keibler is getting out of Dodge.
The blonde beauty is jetting out of Hollywood tomorrow for a European vacation.
"I'm going and winging it as I go," Keibler told me earlier today while promoting Supermarket Superstar, the new Lifetime competition series that she hosts that pits food entrepreneurs against each for the chance to have products sold at A&P.
"I'm going with a bunch friends," she said. "I have friends all over and I'll just see where life takes me before I have to come back and get back to work again."