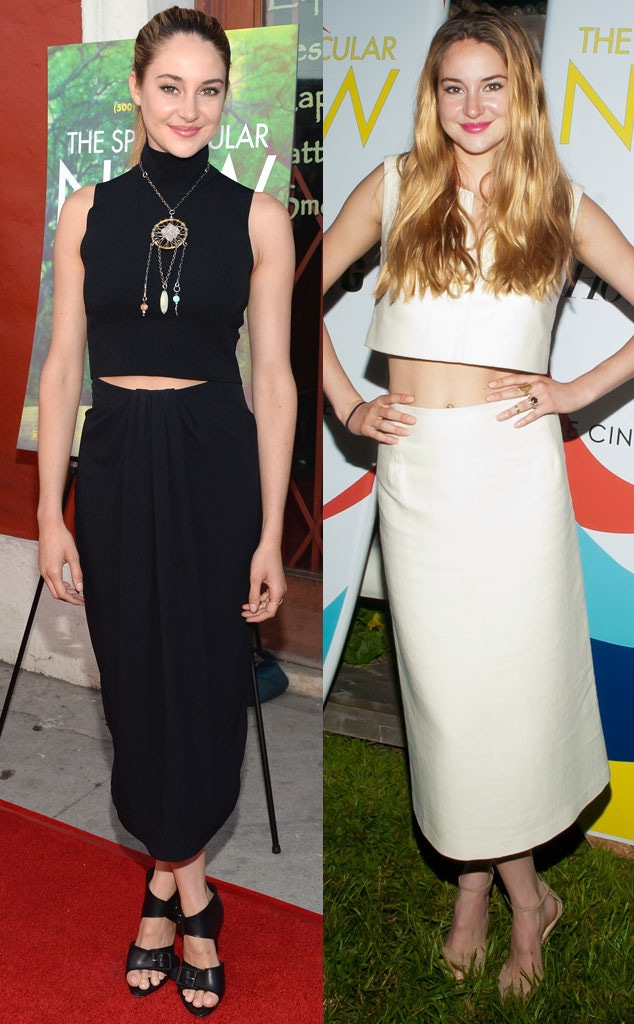 Steven A. Henry, Jason Kempin/Getty Images
Why come up with a whole new style when you can just wear two versions of the same look?
That appears to be what Shailene Woodley asked herself when dressing for her recent run of red carpets. The Spectacular Now star not only wore two damn-near identical stomach baring styles, but she kept the decisions even easier on herself with the contrasting colors. It's as if she woke up and requested the mirror image of yesterday's dress!
We'll ignore the fact that The Descendants star isn't into making fashion decisions and instead try to decide which of these looks we like best. Considering the differences are limited to a necklace and a neckline, that shouldn't be too hard.
The black belly baring version—a Proenza Schouler design—has a much more boho feel thanks to that dream catcher necklace (made by H.O.W.L - Handle Only With Love), but we're not so sure about the turtleneck. It looks chic with Shailene's up-do, but it feels awkward considering the hot, summer heat.
The white Apiece Apart design is certainly more in line with the season, but there's absolutely nothing to it, and the nude sandals don't help. Because of that, we have to go with the black. Agree or disagree?
AA Fashion Police July 31 Poll