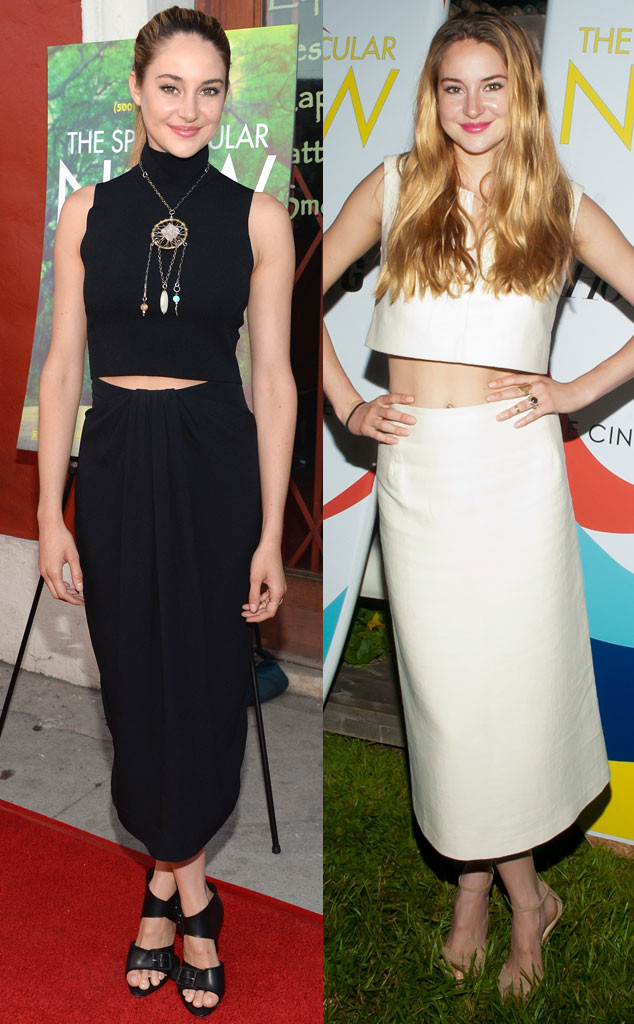 Steven A. Henry, Jason Kempin/Getty Images
Why come up with a whole new style when you can just wear two versions of the same look?
That appears to be what Shailene Woodley asked herself when dressing for her recent run of red carpets. The Spectacular Now star not only wore two damn-near identical stomach baring styles, but she kept the decisions even easier on herself with the contrasting colors. It's as if she woke up and requested the mirror image of yesterday's dress!