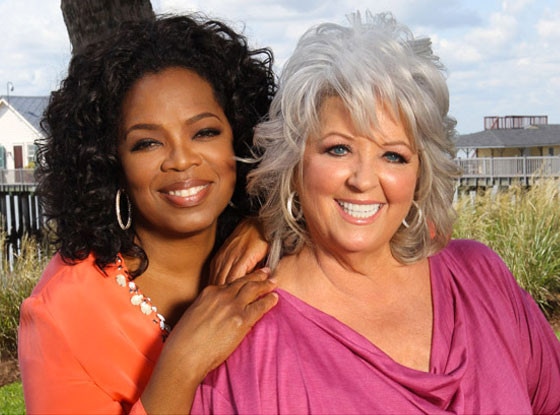 Courtesy: George Burns/OWN
Paula Deen, are you listening?
Oprah Winfrey has yet to publicly address the celebrity chef's N-word controversy, but she strongly hints at her thoughts on the matter in the latest issue of Parade magazine.
In the interview promoting her new film with Forest Whitaker, The Butler, she says, "you cannot be my friend and use that word around me."
"It shows my age, but I feel strongly about it…I always think of the millions of people who heard that as their last word as they were hanging from a tree."
Whitaker added, "I don't use the word. Never did."
The film's director Lee Daniels explained how he's come to change his feelings on the word.
"It's a word I used quite a bit, until Oprah sat me down and talked to me about its power," he said.
When asked whether or not she thought there was progress with the civil rights movement, she seemed optimistic yet realistic.
"Are more people judged by the context of their character than by the color of their skin? Yes. Is everybody judged by the content of their character? Absolutely not."
Timothy Hiatt/Getty Image
She also touched upon the Trayvon Martin shooting, saying that the tragic incident shows that the valuation of life is still unequal due to racism.
And while she didn't exactly talk about Deen directly, she sure made it clear what her stance on the scandal is.
Oprah has kept mum since the chef landed in hot water back in May after a videotaped deposition went public where she admitted to using the derogatory term.
In 2012, Oprah visited Deen at her home in Savannah, Georgia for a sit-down interview on her series Oprah's Next Chapter.