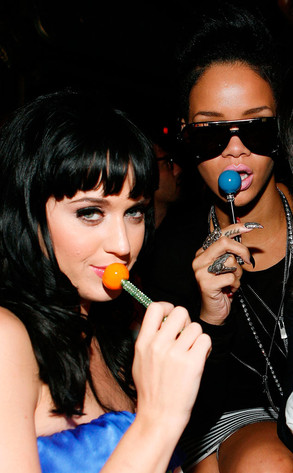 Courtesy: Amy Sussman/Getty Images
As if her Elle U.K. interview wasn't revealing enough, Katy Perry dished some serious real talk about her gal-pal Rihanna.
The "Fireworks" singer gushed to the fashion mag about her longtime friendship with the fellow pop star, but didn't sugar coat her concerns for RiRi.
"I love her and every time I see her, I'm reminded of the light that she has," Katy explained. "There's a lot of dark in this business."
And while Katy didn't have a bad word to say about the "Diamonds" singer, she did hint that she's not super keen on the people RiRi chooses to surround herself with.