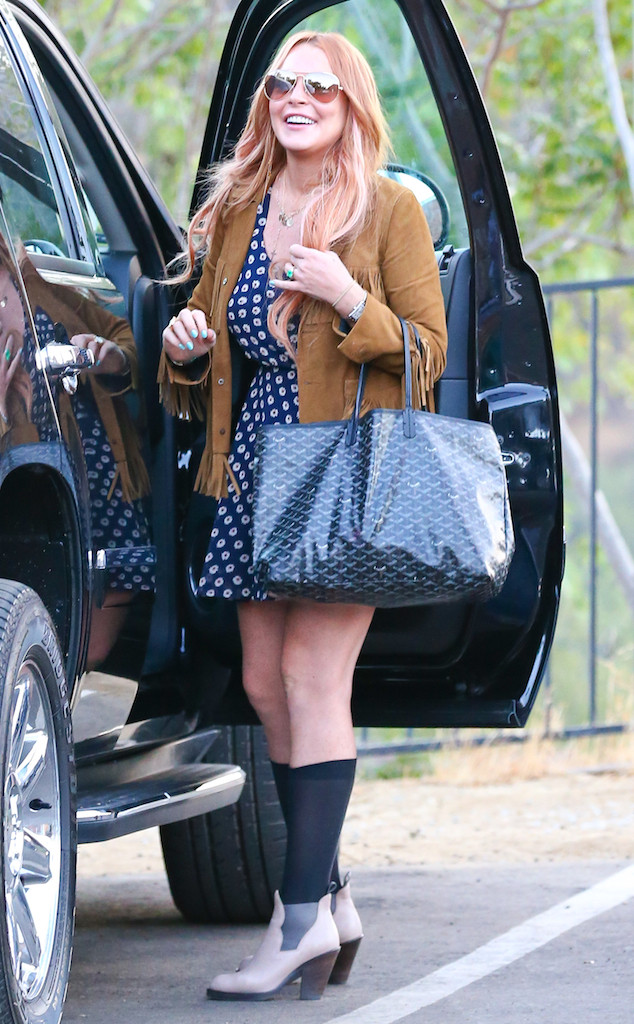 BigMike/AKM-GSI
Has it been three months already?
Lindsay Lohan left rehab this evening upon completion of her 90-day sentence for reckless driving and giving false information to a peace officer stemming from a car crash last summer.
Though we heard that her official, yay-freedom release time was supposed to be at the crack of midnight, the actress was photographed leaving Cliffside Malibu at around 6 p.m. She was spotted smoking a cigarette outside the facility before she hopped into an SUV and was driven away.
She spent about a month and a half at Cliffside after starting her treatment process at the Betty Ford Center in Rancho Mirage in the wee hours of May 3.