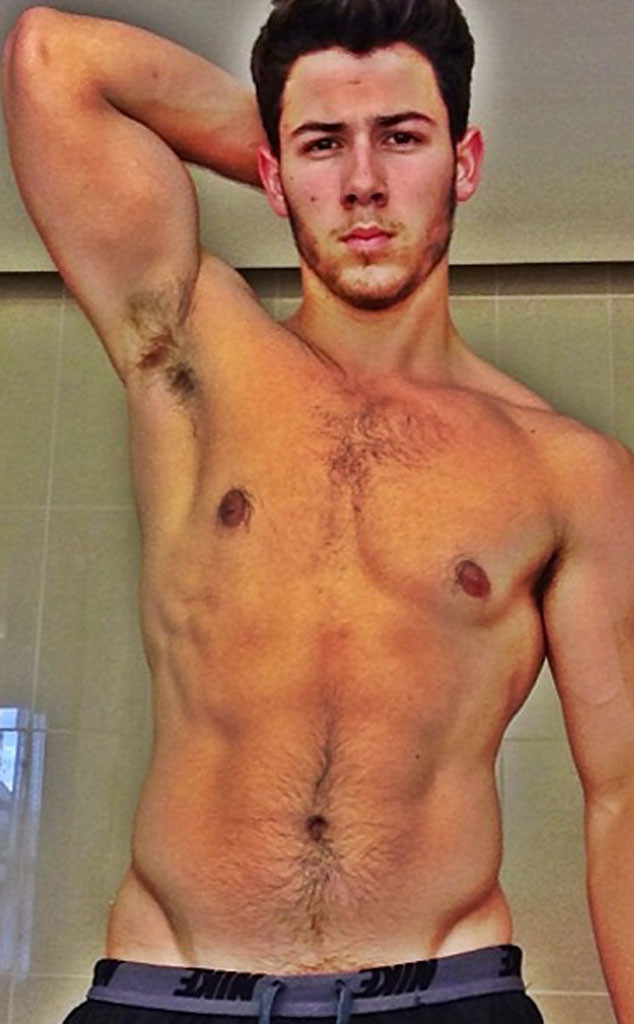 Instagram
Nick Jonas just made our Tuesday!
The 20-year-old Jonas Brothers singer took to Instagram earlier today to post a shirtless selfie of his ridiculously ripped body (Can't. Breathe. Too. Hot.). Who knew Nick had gotten so buff?
"I never do this but... Healthy living and fitness update. Post workout picture. #diabeticinshape #2.0," Nick posted, along with the pic of his buff biceps, perfect pecs and toned abs. Also, note our favorite new hashtag.