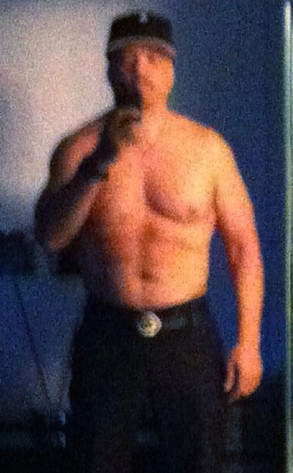 Twitter
Move over, Geraldo Rivera, for the newest shirtless selfie king.
Ice-T may not be on the Harlem Shake hype, but he seems to be down with the mirror pic trend.
"This morning: MFs popin shit... 55yrs old. 'Don't sleep on the old cats,'" he captioned this blurry photo posted on his Twitter account this morning.