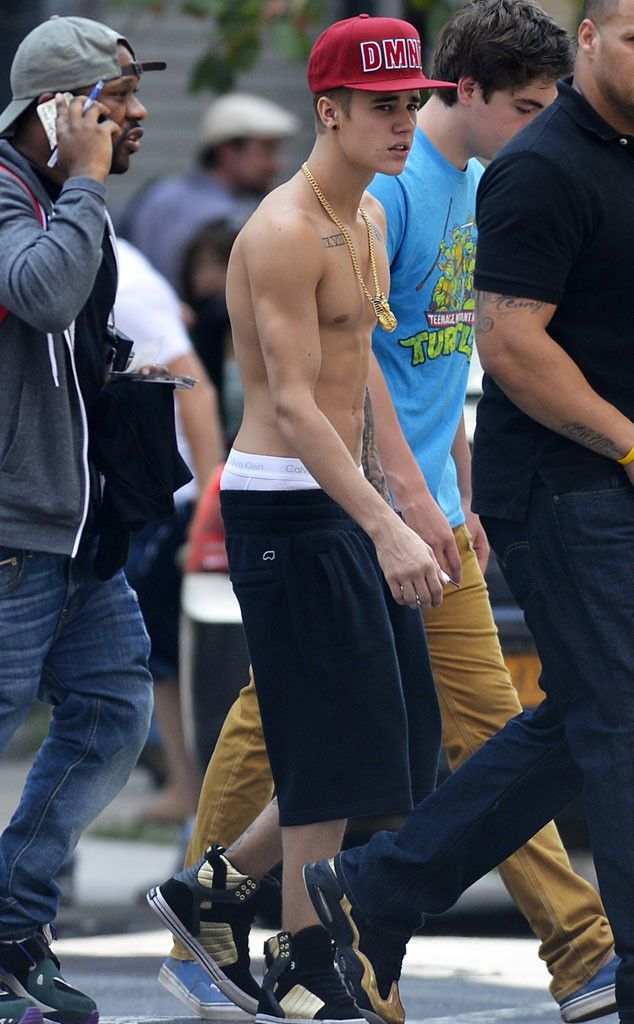 PacificCoastNews.com
Well, this is certainly one way to draw attention to yourself.
While Justin Bieber is no stranger to being seen without a shirt, the 19-year-old seemed to take it to a different level on Monday when he decided to casually stroll the streets of New York City with his entourage sans top.
You know, as if being naked from the waist up is simply the norm as one makes his way around the Big Apple.