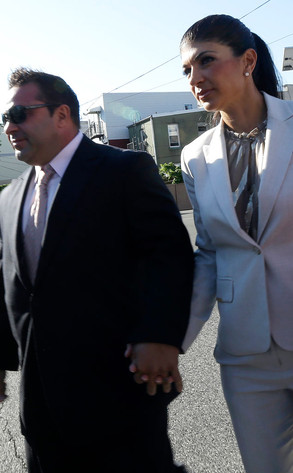 AP Photo/Julio Cortez
The drama doesn't seem to end for Real Housewives of New Jersey star Teresa Giudice.
She and her husband Joe were each released on $500,000 bail earlier today after appearing in federal court in Newark, N.J.
Teresa's attorney, Henry Klingman tells E! News that "it's been a difficult few days" for his client, "but she's been resolute."
"She's tending to her kids and dealing with this like a grownup."
The two currently have separate legal representation, which according to Klingman, isn't unusual.
"It's almost invariably true that in federal criminal cases such as this one, the judge requires each defendant to have their own attorney. It reflects the ethical rules so the lawyers avoid conflicts of interest."