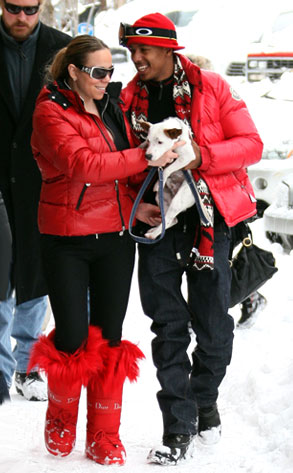 Perkins; Andrade; PacificCoastNews.com
Mariah Carey has no problem doing some dirty work.
Nick Cannon just told me that his wife—get ready for it!—cleans up after their eight Jack Russells.
Yes, the songbird picks up their poop.
"Probably more than I do," Cannon said from the Iams So Good dog event in NYC. "She doesn't have any problem with that. She loves taking care of her dogs. She's just a regular person."