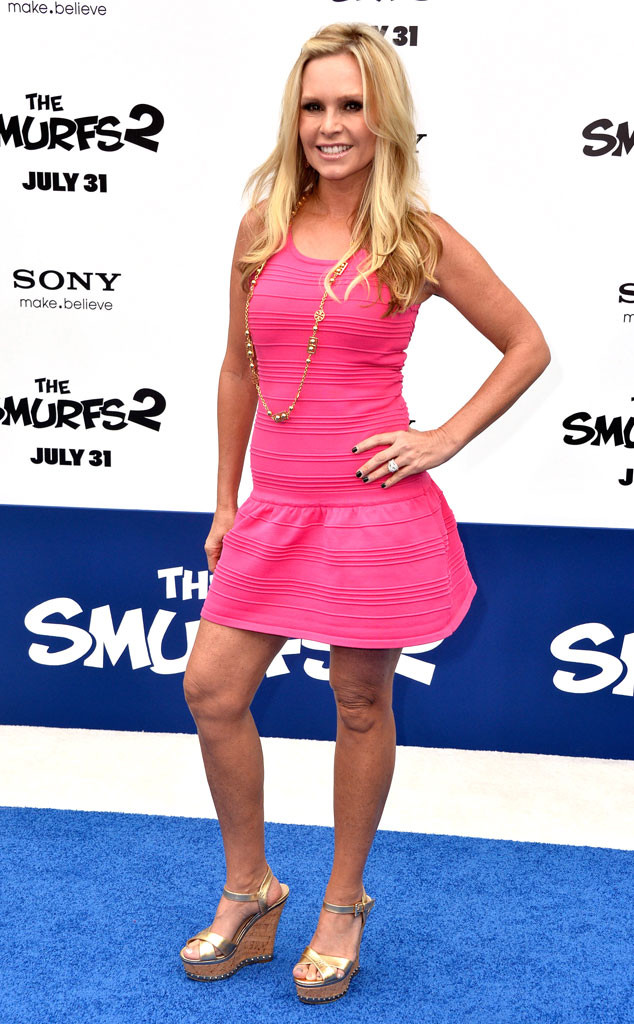 Frazer Harrison/Getty Images
Tamra Barney is counting her blessings.
The Real Housewives of Orange County star came close to death last year after she suffered a burst hernia.
"They had to reconstruct my whole stomach," Barney told me at the Smurfs 2 premiere. "It was really, really bad. I almost died."
Part of her "intestines were dying," Barney said. She spent five days in the hospital after undergoing emergency surgery. "The scary thing was I was supposed to go to Mexico the next morning and had I gotten on the airplane, they said it probably wouldn't have been able to get down in time," Barney said.