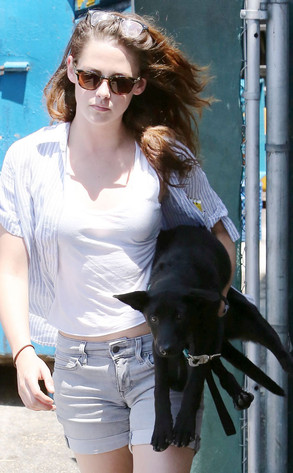 RS-Jack/X17online.com
It was a dog's day out for Kristen Stewart yesterday.
The 23-year-old actress stepped out in Long Beach, Calif., on Monday with a pet pooch in tow while on a break from shooting her new film Camp X-Ray.
Stewart held her adorable black dog tight in her left arm while strolling around the streets on her way to lunch.