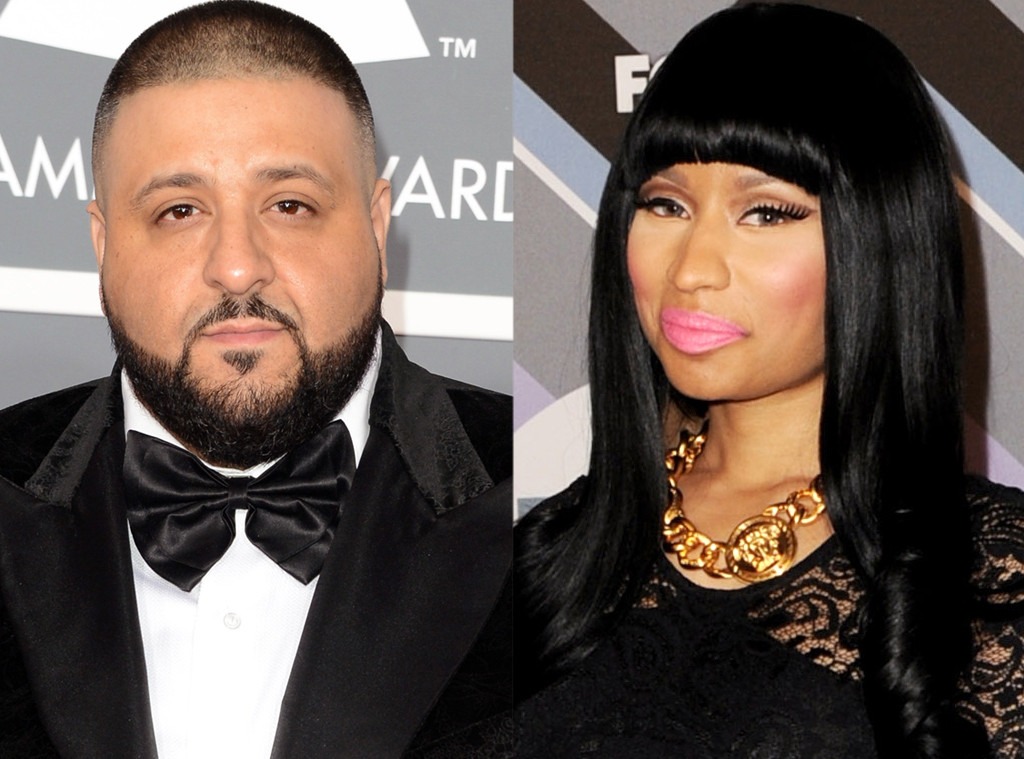 Jason Merritt/Kevin Winter/Getty Images
Nicki Minaj finally has an answer to DJ Khaled's impromptu video proposal: You're joking, right?
After staying mum on the subject since the famed DJ asked for the hip-hopster's hand in marriage last week, Minaj called into New York's Hot 97 radio station on Monday and laughed off the whole thing as one big prank.
"I was shocked just like the rest of the world and I was cracking up laughing with the rest of the world, 'cause DJ Khaled is a master at what he does," Minaj told Funkmaster Flex.
She continued: "Khaled is my brother and Khaled was not serious with that damn proposal, y'all. Please let it go. He was kidding…He's not attracted to me, he doesn't like me. We're brother and sister. He's a big cuddly bear."
Well, that pretty much takes care of that! 
Khaled popped the question during an interview with MTV News last week, professing his love for the "Starships" rapper with a straight face and even presented Minaj with a 10-karat radiant-cut ring worth around $500,000.
"Nicki Minaj, will you marry me? We got the same symptoms, we both suffer from success. You out there touring, you're out there hustling, you're out there making music and you're out there winning. And I understand," he said.
Nicki didn't publicly address the matter, though she did retweet the video about his "very special offer."
When asked by Flex yesterday what people in her entourage thought of the famed DJ's declaration, Minaj replied that they pretty much reacted the way she did.
"Nobody in my real life took it seriously. Everybody just hit me like, 'LOL. Yo, Khaled," the former American Idol judge said.
Minaj, however, was spotted wearing quite a rock on her ring finger as she dined with pal NeNe Leakes over the weekend, though it's not the same bling Khaled was hoping to give her.
The rapper has been dating her longtime beau, Safaree Samuels, though no word if Khaled's proposal has motivated him to put a ring on it.