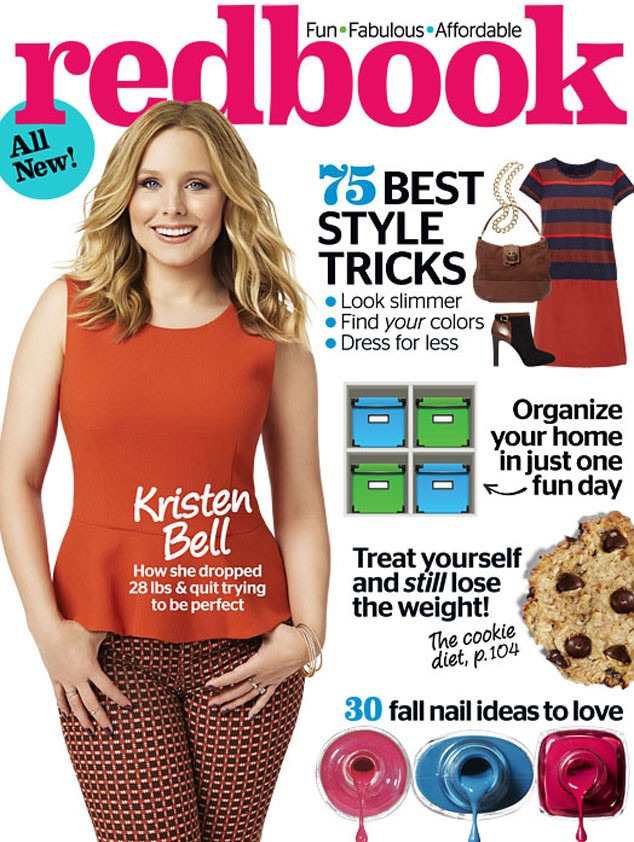 Brian Bowen Smith/Redbook
Now this is what we consider a refreshing celebrity interview!
Kristen Bell is Redbook magazine's latest cover girl, looking positively radiant in a burnt orange peplum top and patterned pants, paired with delicate gold jewelry and perfectly tousled blond locks.
And while we're always impressed with Bell's uncanny beauty, this time we're noticing an incredible glow about her that shines from the inside out.
The source? Motherhood.
Brian Bowen Smith/Redbook
That's right, given that the star just gave birth to baby Lincoln mere months ago, we have to say she's a true role model for new moms everywhere.  
The Veronica Mars actress, who gained 43 pounds during pregnancy, made it clear that she's focusing on what matters in life, rather than succumbing to the pressure to lose her post-baby weight rapidly like other celebrities. 
Brian Bowen Smith/Redbook
"I refused to worry about something I could not change, and I still refuse. Look, I'm like any other woman," she said simply. "I had to surrender to not worrying about the way I looked, how much I weighed, because that's just part of the journey of having a baby. I am not a woman whose self-worth comes from her dress size."
You tell 'em, Kristen!
We have to applaud the adorable actress for her smart, no-nonsense approach to this new chapter in her life and think she looks great just the way she is.
And like all new moms, she admittedly is trying to find a balance between all of her many different roles. "I still want a career. Lincoln will always be number one, but I think if you cut that cord of obsessiveness, then you can work and be a good mother and wife."
If anyone can do it all, Kristen, we've got to believe it's you!
What do you think of Kristen Bell's cover?