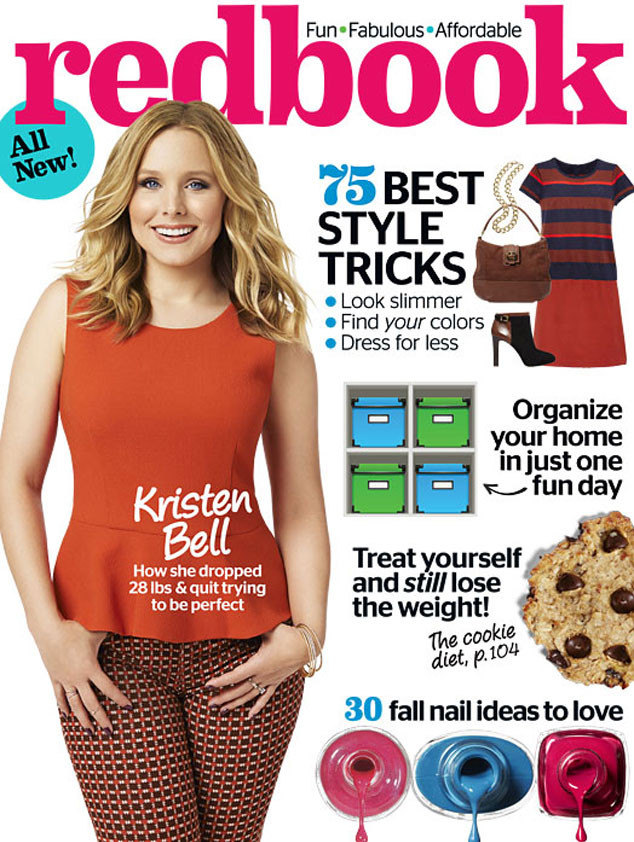 Brian Bowen Smith/Redbook
Now this is what we consider a refreshing celebrity interview!
Kristen Bell is Redbook magazine's latest cover girl, looking positively radiant in a burnt orange peplum top and patterned pants, paired with delicate gold jewelry and perfectly tousled blond locks.
And while we're always impressed with Bell's uncanny beauty, this time we're noticing an incredible glow about her that shines from the inside out.
The source? Motherhood.