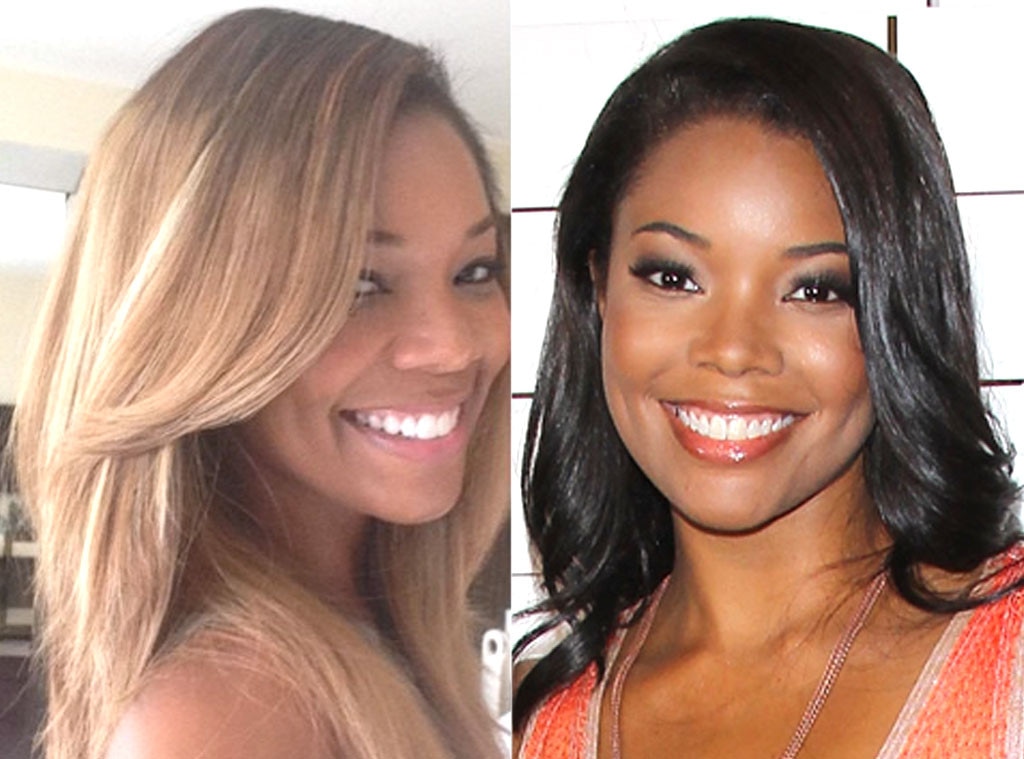 Instagram, Michael Tran/FilmMagic
This summer has certainly had a lot of eyebrow-raising celeb hair color changes—but this one is downright shocking:
Gabrielle Union is now a blond bombshell!
What's not surprising about the new look? The actress looks stunning with the lighter shade.
Union first shared a sneak peek at her lighter hue on her Instagram account last week. The 40-year-old posted a makeup-free collage of selfies featuring the blonde strands with the caption: "New Day, New Job...New Do"
Then, yesterday she stepped out with her extra-long golden locks on the set of her new untitled flick with Chris Rock in New York City—giving us a better look at the brighter tint.
Wearing a body-hugging tomato orange frock and statement jewelry, Dwyane Wade's longtime love grinned as she waved to photographers. Judging by the enormous smile on her face, we'd say it's looking like blonds do have more fun...At least for the time being.
What do you think of Gabrielle's new blond hue?