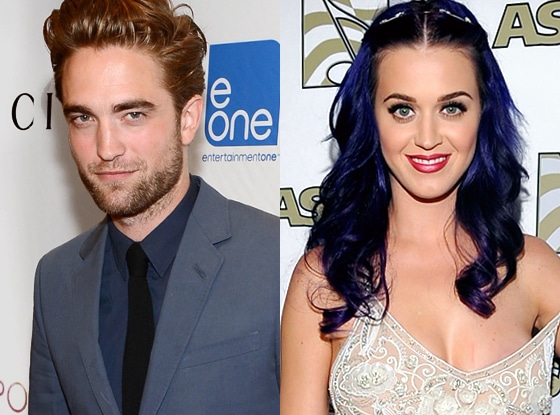 Larry Busacca/Getty Images; John M. Heller/Getty Images
Katy Perry knows that boobs—while fantastic—can also be a burden.
In fact, the 28-year-old pop star tells Elle U.K., as excerpted by Metro, that her girls were the reason behind all those Robert Pattinson romance rumors.
Being the good friend that she is, Katy made sure to clear things up with Rob's ex, Kristen Stewart. "I sent her a text message saying, 'I know you've seen all this stuff, but you know I would never disrespect you. I'm not that person,'" Katy recalls. "'I'm just trying to be a friend to him but it is unfortunate that I do have a set of tits."'
In her candid interview, the "Wide Awake" singer also opens up about her and John Mayer's split in March 2013, saying, "He pulled away. That was a big hello for me.
"I realized I could lose the person I loved and I had to deal with some things, issues I think a lot of women have," she continues. "You can be strong in one aspect of your life but submissive in another. In relationships, it was hard for me to speak up and set boundaries. I think a lot of that was to do with the fear of loss."
As you know, Katy and John, 35, reconciled their romance in June 2013. By July, the "Paper Doll" singer was declaring his love for Katy onstage in Milwaukee, telling the crowd that she is "more incredible than I ever thought."
As sweet as that might be, Katy, who divorced Russell Brand in 2012, realizes relationships are complicated beasts.
"The men I have gone for are challenging, yes, but they're also wildly intelligent and poetic," she says. "I'm not interested in taming anyone—I'm pretty wild myself."
Amen, sistafriend.