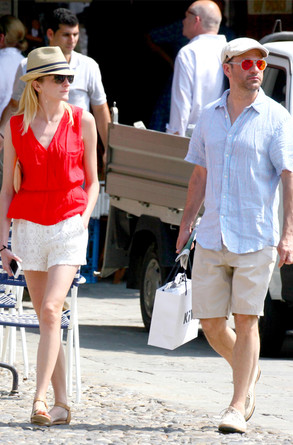 Splash News
Oh, Jimmy Kimmel, you're too much.
The late-night TV host recently returned from honeymooning in Italy after marrying his new wife Molly McNearney earlier this month, and the celeb decided to talk about his marriage with the Jimmy Kimmel Live! audience.
And by talk, we mean deliver one wise crack after another, of course.