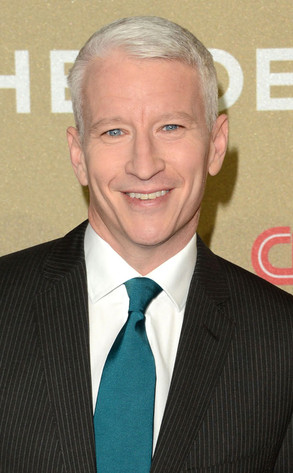 Jason Merritt/WireImage
Anderson Cooper is used to being watched. He'd just prefer it to be via TV.
A 48-year-old Queens man has been charged with felony menacing and misdemeanor stalking and harassment for allegedly repeatedly trying to make unwanted contact with the CNN anchor and trying multiple times to get into the West Village home that Cooper shares with boyfriend Benjamin Maisani.
According to the New York Daily News, Alex Hausner was remanded to custody in lieu of $75,000 and ordered to stay away from Cooper after appearing Saturday in Manhattan Criminal Court. His lawyer reportedly said that he is not violent and poses no threat to the newsman.