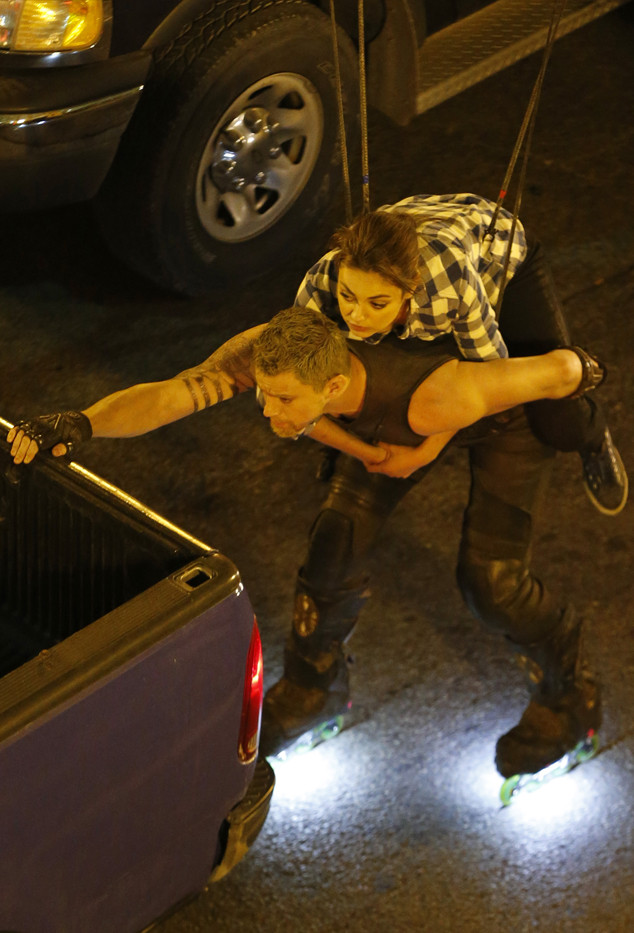 Kamil Krzaczynski/INFphoto.com
Just because a new baby is born doesn't mean work commitments go away.
Such is the case for Channing Tatum and Jenna Dewan, who tried their best to balance jobs and parenthood this weekend.
Less than two months after welcoming baby Everly, the Jupiter Ascending star joined costar Mila Kunis for a night of thrilling stunts.
As Tatum grabbed the back of a pick-up truck while traveling on roller blades, Kunis held on tight as the vehicle drove off. Don't worry everybody, the actress was suspended from cables and all speed limits were followed.