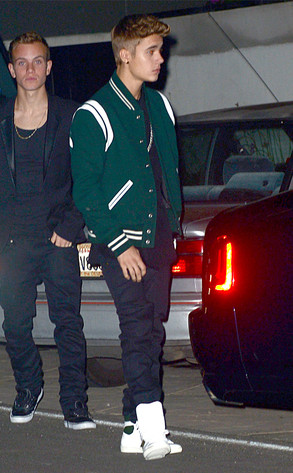 www.splashnews.com
Maybe Justin Bieber's caravan should have cleaned up a little before heading to Motown.
Marijuana and drug paraphernalia were seized from one of the pop star's tour buses at the U.S.-Canada border on its way into Michigan last night, authorities confirm to E! News.
Bieber was not on the bus in question when it was stopped, his rep telling us, "It wasn't Justin's bus."
But Border Patrol states that the bus was "associated" with him, and apparently it was a drug-sniffing dog that sensed there was contraband aboard.