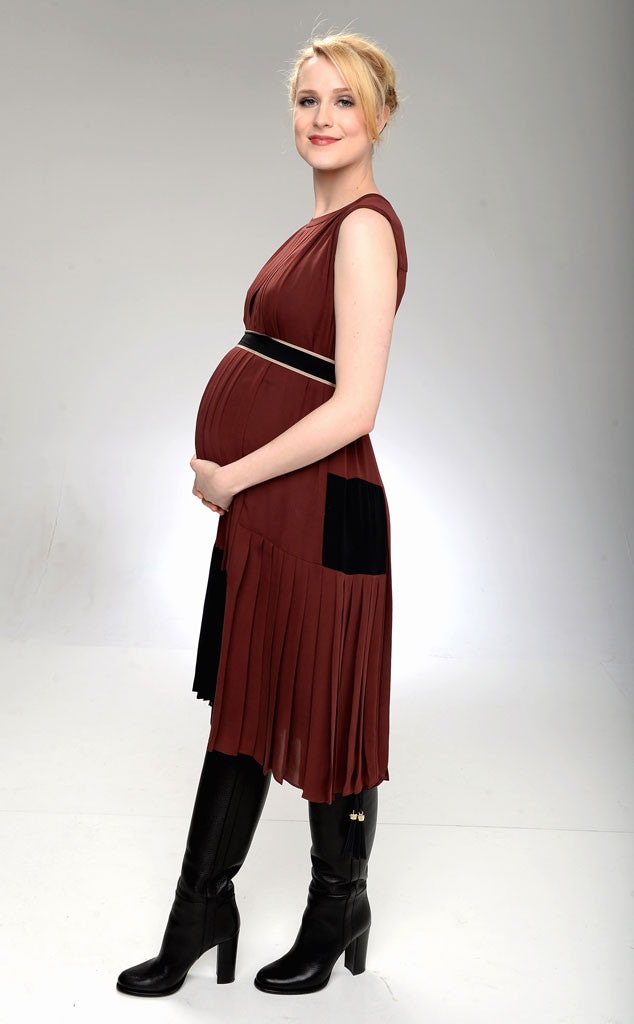 Andrew H. Walker/Getty Images
Evan Rachel Wood is a mom!
"Evan Rachel Wood and her husband Jamie Bell are parents to a beautiful boy," the actress' rep confirmed to E! News Monday. "Parents and baby are all doing well."
This is the first child for the 25-year-old Wood and her British hubby. No further details were immediately available.
"Its a boy!! Song of the day "beautiful boy" #johnlennon," Wood later tweeted, while Bell wrote: "Wow! What a day. Evan you are my warrior! You never cease to amaze. Thank you for birthing our son so naturally & peacefully. You did it!"
"And you are mine :)," Wood replied to her hubby. "thank you for being there and helping me through it. I love you both more than words can say. @1jamiebell."
Wood and Bell, 27, tied the knot on Oct. 30 in a small, discreet ceremony, about a week after obtaining a California marriage license.
The bride wore Carolina Herrera when she walked down the aisle.
While there have been frequent sightings of a very pregnant Wood making her way around Los Angeles, the Golden Globe- and Emmy-nominated actress has also been keeping fans abreast of her prenatal status via Twitter.
KVS/Gaz Shirley, PacificCoastNew
"When a pregnant woman says she just 'rolled' out of bed, she is being very serious," she tweeted July 12.
Wood also took to Twitter in an even more serious fashion just last week to vent about the paparazzi—and to issue a plea for them to give her a break once she became a mom.
"I believe kids should be protected and not public domain. When my baby comes I would greatly appreciate no support of any pap photos," she wrote. "Big thanks to anyone who understands and shows their support. Lots of love... We know it wont eliminate the problem and it comes with the territory and all of that good stuff. But even a little goes a long way."
We wish the new family of three all the best.
—Reporting by Marc Malkin