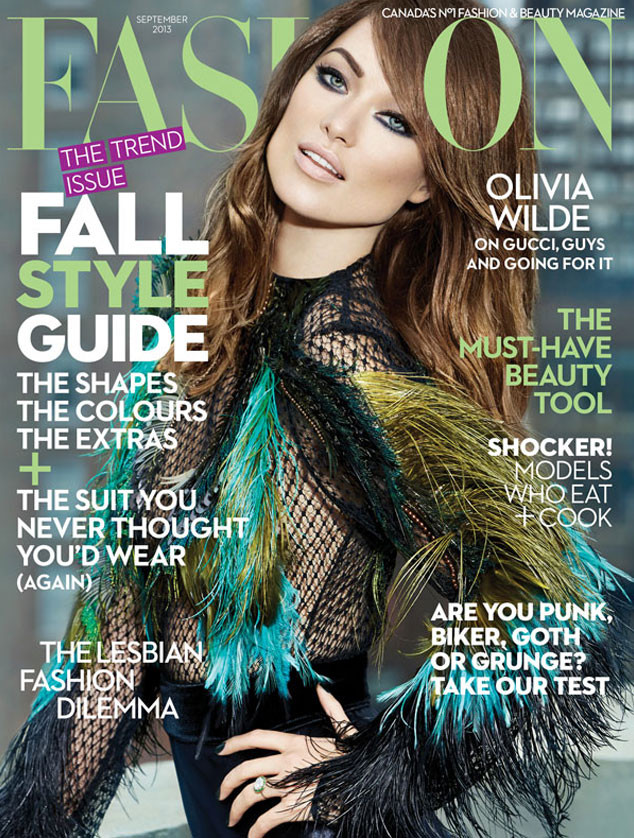 Gabor Jurina/Fashion
Just like Jason Sudeikis, Olivia Wilde is all about giving credit where it's due.
"His skill level is so high," Wilde says of her fiancé in the 2013 issue of Fashion magazine. "I really have learned a lot from him, especially when it comes to being bold and taking risks as an actor within a role. Comedians are so great about trying things, like doing seven takes in seven different ways and really not being afraid to stumble.''
And take risks in the acting department isn't the only thing that Sudeikis inspired Wilde to do, despite some initial reservations.