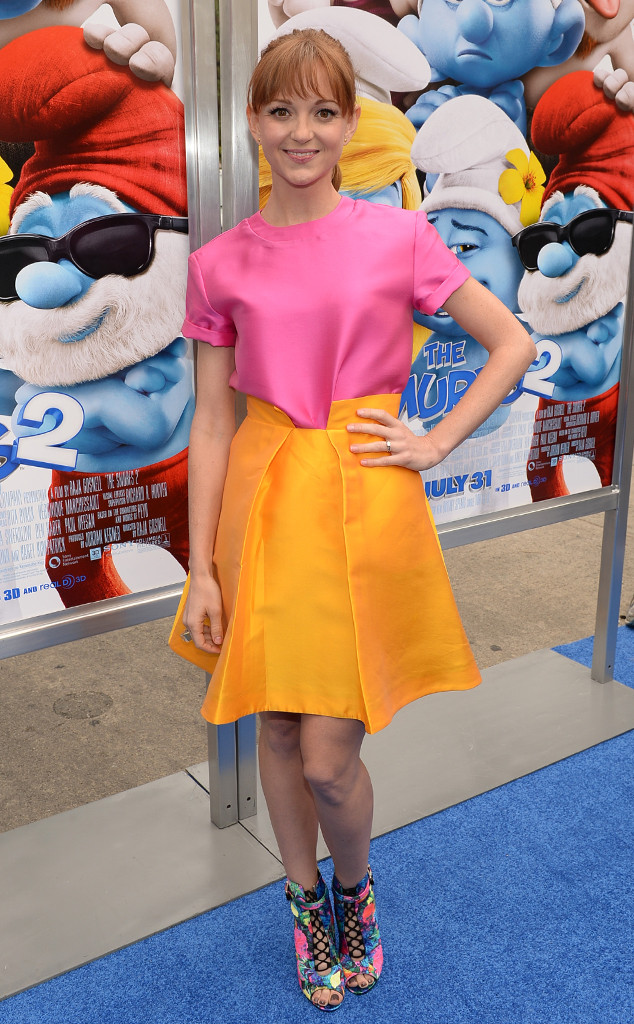 Courtesy of SPE, Inc./Michael Buckner
We're used to seeing Jayma Mays in color as the perky Miss Pillsbury, but this is way more pop than the preppy teacher usually sports.
These Paper London separates feel like the right fit for the Smurfs 2 star's blue carpet debut, but we're not so sure how they'd fare in the real world—or any other color carpet, for that matter. They make her look a little bit like the creatures of Gumdrop Pass from our old Candy Land board—which may or may not be a good thing...