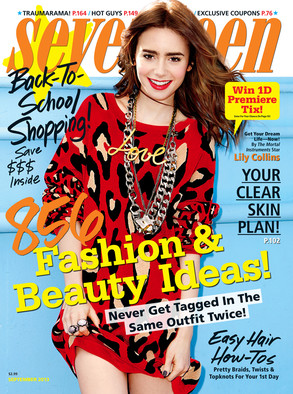 Kenneth Willardt for Seventeen
Despite being the daughter of a music icon, Lily Collins has managed to maintain a relatively low-key life.
But it seems as though that's about to change—all due to the release of her book-turned-movie The Mortal Instruments: City of Bones.
Similar to Twilight and The Hunger Games, the trilogy already has a loyal band of fanatics. Plus, just like Kristen Stewart and Robert Pattinson's highly publicized romance, Phil Colins' daughter met her boyfriend Jamie Campbell Bower on set.