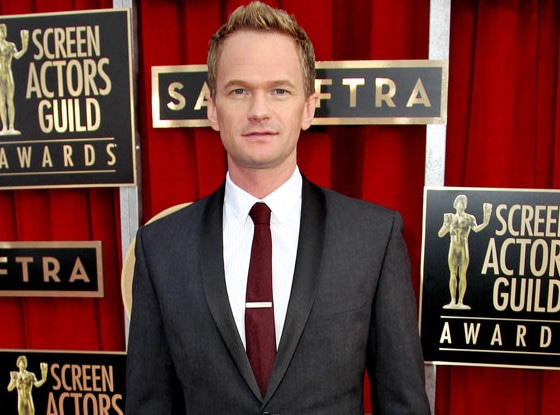 Matt Sayles/Invision/AP
If Neil Patrick Harris is up for a part in the movie adaptation of Gone Girl, he's not saying anything…just yet.
Harris is said to be up for a supporting role in the much-anticipated David Fincher-directed film, according to The Hollywood Reporter.
"Who knows?" Harris said yesterday at the L.A. premiere of The Smurfs 2 (in theaters on Wednesday) "I was a big fan of the book and I'm a massive David Fincher fan.
"That would be a high up on my bucket list moment, for sure," he added.
Ben Affleck has already signed on for the project. Jack Reacher star Rosamund Pike has apparently been offered and is close to accepting the starring role as Amy Dunne, a young woman who goes missing with her husband (Affleck) targeted as the investigation's prime suspect.
The novel, by Gillian Flynn, shot up the bestseller lists when it was published in June 2012. Reese Witherspoon optioned the book and is a coproducer on the movie.
Before Pike's casting was reported, Charlize Theron, Olivia Wilde, Emily Blunt, Natalie Portman and Abbie Cornish were among the names being considered to play Amy.
The Hollywood Reporter also reported that Tyler Perry is up for a supporting role.
Production is set to start in September.
Watch:
What's Next For Neil Patrick Harris?