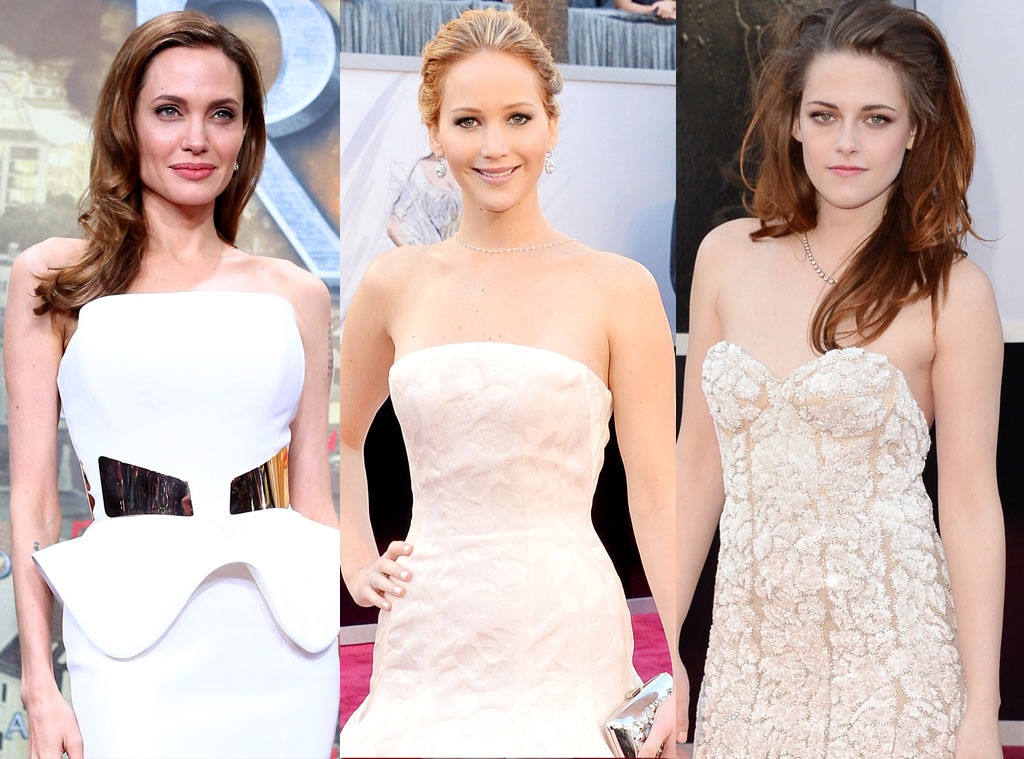 Andreas Rentz, Jason Merritt/Getty Images
Now it's the ladies' turn to step into the money-making spotlight.
Less than two weeks after Forbes released its annual list of the highest-paid actors, the magazine has revealed which Hollywood women pulled in the most moolah between June 2012 and June 2013.
Coming in at No. 1 is none other than Angelina Jolie, who banked a whopping $33 million. That's actually $13 million more than she earned last year!
As for who came in second?
Well, that would be Jennifer Lawrence. But don't feel too bad for the Oscar winner. While Brad Pitt's other half may have taken the top spot, the Hunger Games star still pulled in an impressive $26 million.
Meanwhile, Kristen Stewart, who was ranked first last year with $34.5 million, slips to third this time around. But $22 million is certainly nothing to cry about.
Rounding out the top five are Jennifer Aniston, who will next be seen in the upcoming comedy We're the Millers, with $20 million, and Emma Stone, who just wrapped the highly anticipated The Amazing Spider-Man 2, with $16 million.
For the full list, go to Forbes.com.