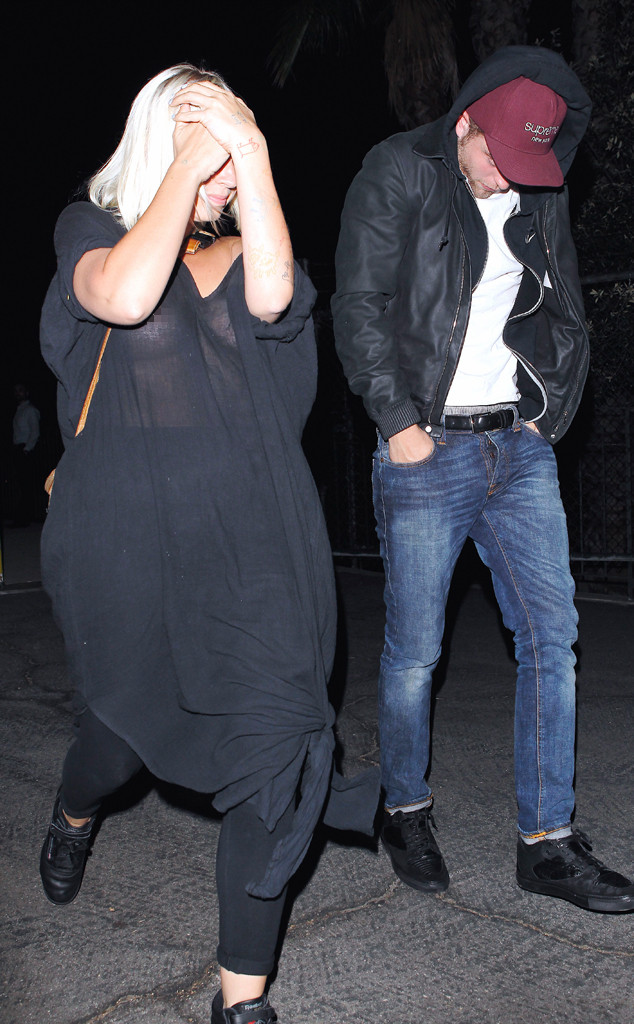 Maciel-Twist/X17online.com
Jay-Z and Justin Timberlake are the Legends of the Summer, but they also had some pretty legendary concertgoers at Sunday night's show in Pasadena, Calif.
Robert Pattinson attended the concert with Sia, an Australian indie rock singer, and both tried to remain incognito as they made their way into the Rose Bowl Stadium.
Whether Kristen Stewart's ex, 27, and his concert date, 37, are anything more than friends remains to be determined. As you'll recall, though, R.Pattz was snapped kissing a mystery brunette just last week in Toronto, and Sia isclearly a platinum blonde.