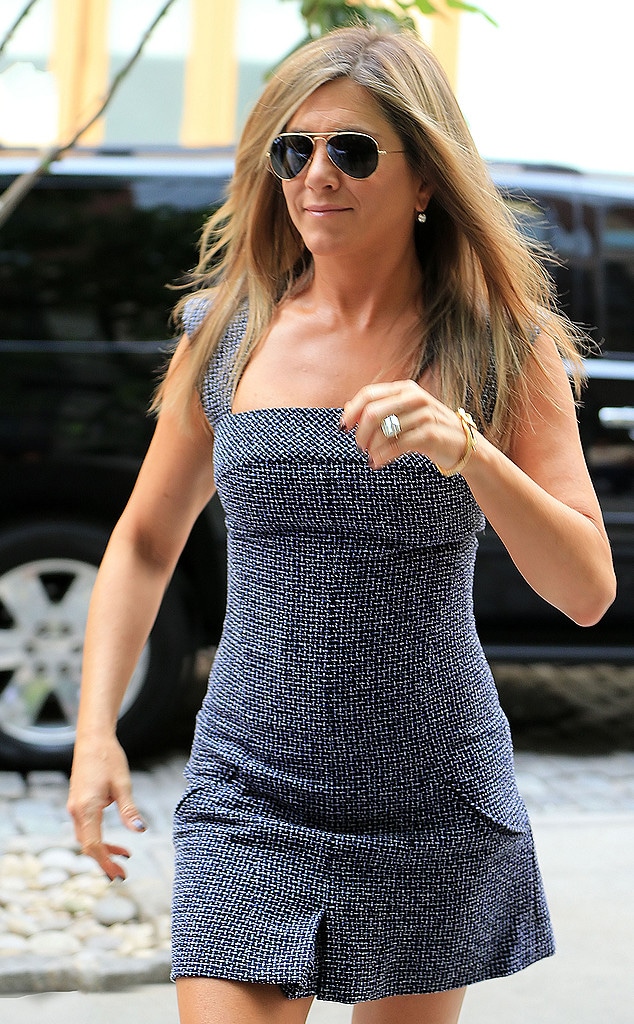 Jackson Lee / Splash News
Forget cold feet! 
Jennifer Aniston's fiancé Justin Theroux is giving her a broken toe instead. The We're the Millers actress admitted to E! News at the film's New York junket that she's suffering from a broken toe caused by none other than her soon-to-be husband.
Watch:
Did Justin Theroux Break Jennifer Aniston's Toe?
"I have a broken toe," Jen admitted. "Not to out my sweet, sweet fiancé but he has big feet and wears these boots. He stepped on my toe. Broke it. I felt it."
The couple got engaged back in August on Justin's birthday, but have yet to announce a wedding date.
In April, the bride-to-be told E! News that she still didn't have a wedding dress picked out and that all the planning that needs to go into the upcoming nuptials "might make me crazy."
Here's to hoping her foot heals by the time walking down the aisle comes!
—Reporting by Jason Kennedy