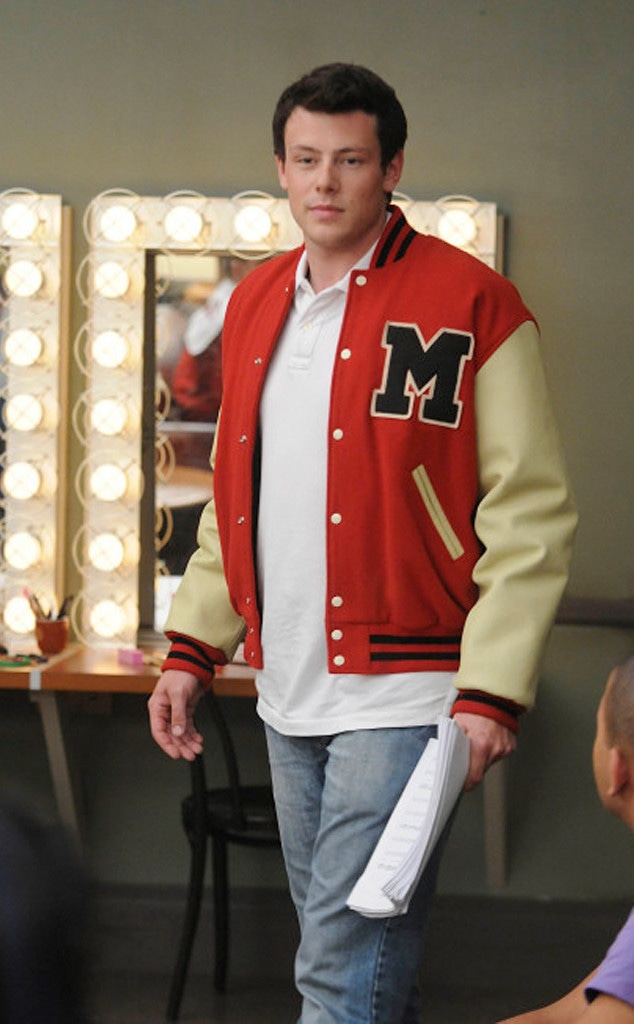 FOX
The Glee family is still mourning the devastating loss of Cory Monteith.
Mike O'Malley, who plays Monteith's stepfather on Glee, opened up about his co-star during the panel for his new NBC comedy Welcome to the Family at the 2013 Summer Press Tour.
"He was very, very hardworking actor, and I just loved working with him," O'Malley said. "He was a great guy and I miss him very much." 
When asked about Monteith, O'Malley looked back on an emotional scene he filmed with him back in season one and praised Monteith's talent.
"Many of my scenes were usually with either Chris Colfer or Cory Monteith and I think that I had what was probably the toughest scene I've ever acted in my career as an actor opposite him, when I had to throw [Finn] out of the house because of a slur that he used," O'Malley said. "It was remarkable to me when we were shooting that scene over and over again the depth of emotion he was able to portray, the sorrow, the shame."
O'Malley also praised Monteith's leadership on-and-off the screen of the Fox hit. 
"Ever since I met him, he was the fictional quarterback on the show and he was the very real quarterback on that set. He was an incredibly warm guy who was welcoming to everyone who came onto that show from the beginning through the new folks who came onto the show this past year."
Glee's third episode of the fifth season will be a tribute episode to Monteith and O'Malley said he hopes to return as Finn's stepfather Burt for the episode.
"I'm here doing Welcome to the Family. We shoot one episode five days a week...Burt is a very, very important role to me. It's been a great, great part and I said to all those guys, I will work early in the morning, late at night, Saturday, Sunday, whatever I need to do to participate... [and] to honor Cory and his passing and that character," O'Malley said. "He is, on that show, my stepson, so I certainly plan on being there. I think they are possibly going to be shooting that episode while we we are on hiatus."
On Thursday, Monteith's girlfriend Lea Michele, Glee creator Ryan Murphy and other cast and crew gathered for a memorial at Paramount studios that a source described as "incredibly emotional and moving."
Glee is set to go back into production on its fifth season on Aug. 5, a week later than originally planned.