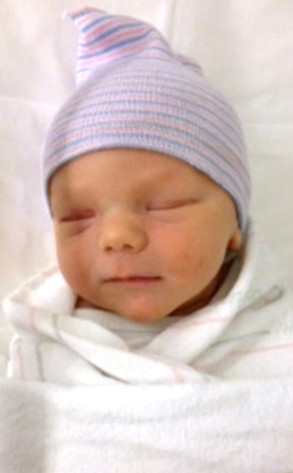 Fox News anchor Megyn Kelly has welcomed an adorable baby boy.
Kelly, who gave birth on Tuesday, July 23, of course gave her news channel the exclusive first look at her and hubby Doug Brunt's third child.
"We just got details about Megyn Kelly's big baby news," Kelly's Fox News pal Shannon Beam announced today on America Live, before revealing the first photo of the newborn. "Here is the picture. Say hello to Thatcher Bray Brunt."