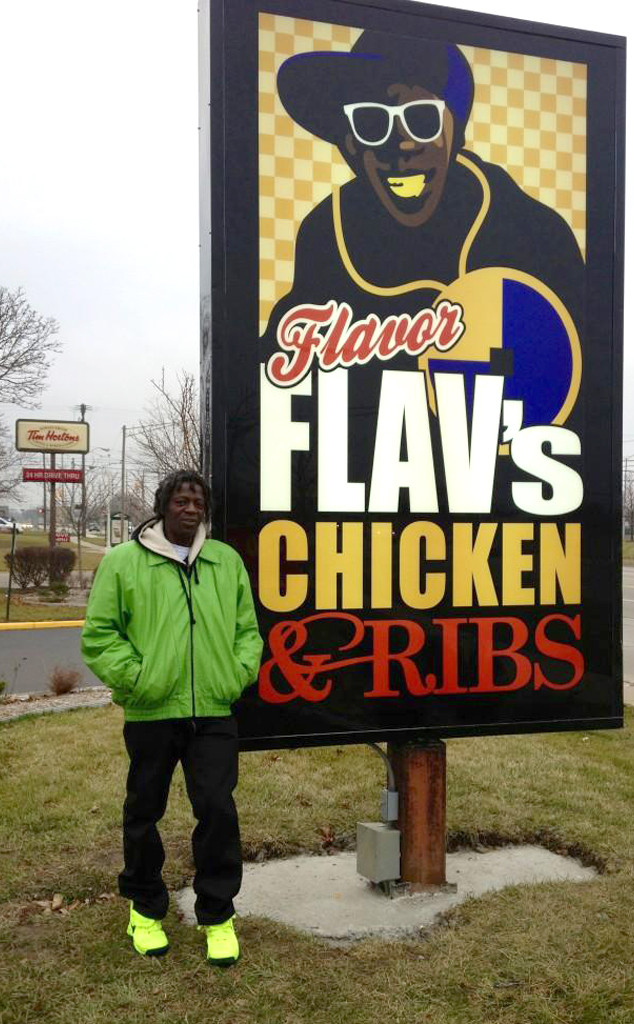 Twitter
You know what time it is? Unfortunately, it's not time for some tasty BBQ from Flavor Flav's restaurants.
The Public Enemy rapper, also known as William J. Drayton, received some devastating news this week that could make his heart melt (and that's coming after three seasons of Flavor of Love).
According to SPIN, Flav's last remaining Flavor Flav's Chicken & Ribs food joint was evicted from its location in the Detroit suburb of Sterling Heights. The reason? The boss and his business partners weren't paying rent.