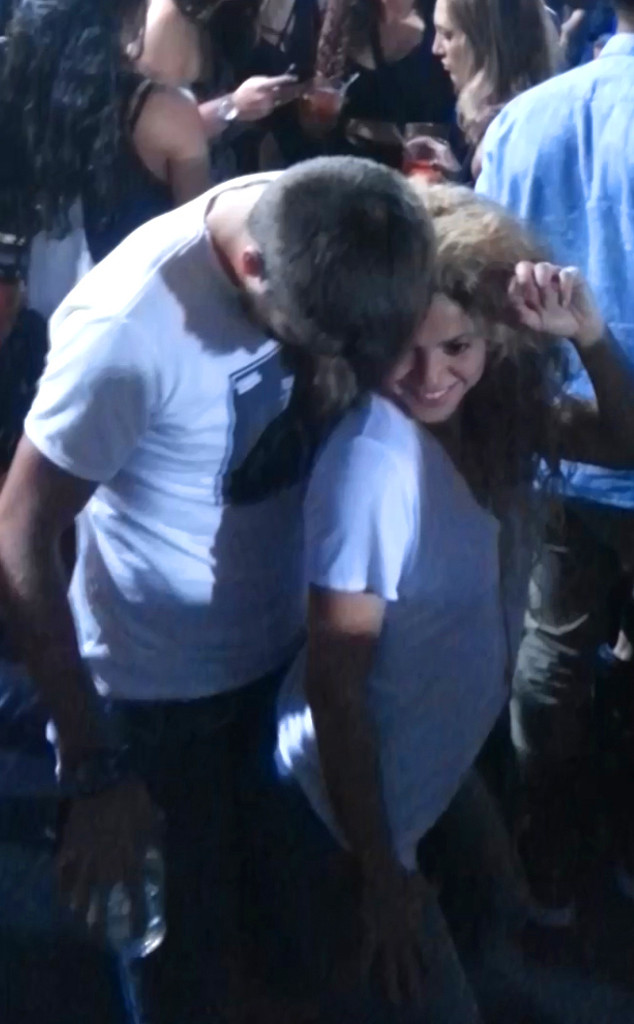 Splash News
Whether in a stadium arena or at the clubs, it's perfectly clear that Shakira's hips do not lie.
The Voice judge and Colombian singer joined her longtime boyfriend, Spanish footballer Gerard Piqué, for a sexy night out on the town.
As they hit the dance floor at a popular Hollywood nightclub, the sexy couple couldn't help but twist and turn as the music played in the background.
Wearing a white T-shirt, ripped jeans and tall heels, the "Whenever Whenever" singer fit right in with the crowded club. Even Piqué came prepared for a long night of dancing with jeans and red Nike sneakers.