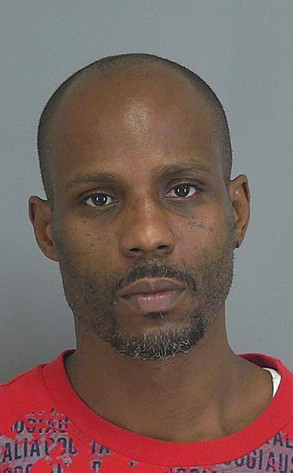 Spartanburg County
The Grand Champ is back in the clink for the umpteenth time.
DMX was arrested late Thursday night and charged with driving under the influence near Greenville, SC, E! News confirms.
A spokesman for the South Carolina Highway Patrol said a trooper received a call about a possible DUI driver and subsequently observed the hip-hop star, real name Earl Simmons, driving erratically in his Plymouth station wagon and pulled him over.
Suspecting he was inebriated, the officer administered a Breathalyzer which DMX promptly flubbed.