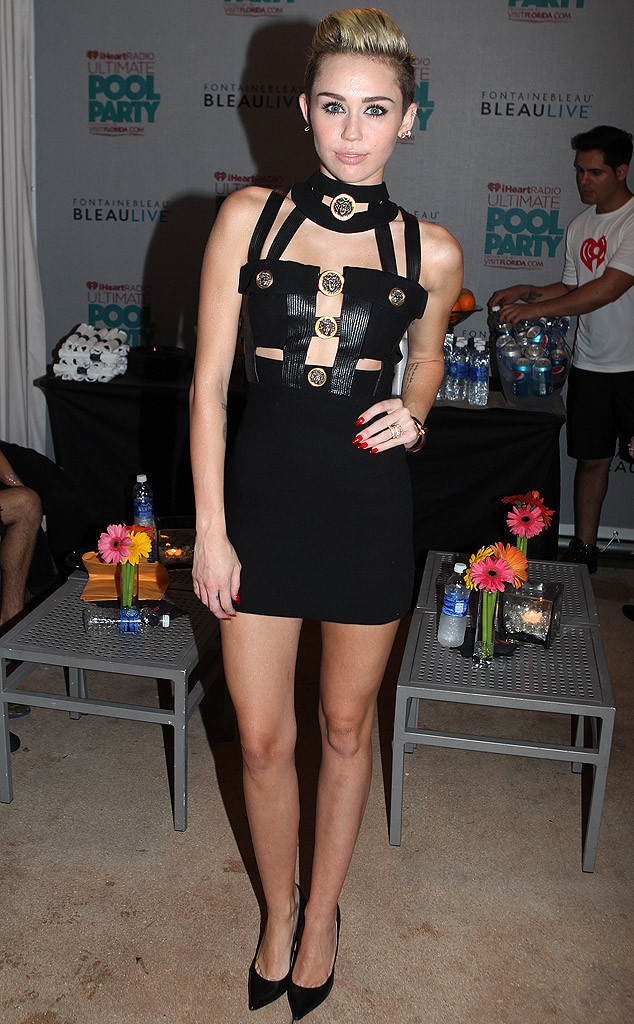 Jennifer Cooper, E!
She's just being Miley!
MTV is set to air a documentary centering on Miley Cyrus as she works on her highly-anticipated new album, the network announced during its TCA presentation at the 2013 Summer Press Tour on Friday. The hour-long feature, which looks back on the transformation Cyrus has made over the last few years, will air in the fall and be similar to previous specials starring Lady Gaga, Drake and Demi Lovato. And the good news kept on coming for pop stars as a second season of Ke$ha's documentary series My Crazy Beautiful Life, which is filmed by the singer's brother Lagan Sebert, was ordered by MTV.
Plus, MTV's president of programming Suzanne Daniels offered up an update on the network's buzzed-about Scream pilot, including the duo who will be writing the reboot of Kevin Williamson's iconic horror film...
Dan Dworkin and Jay Beattle, who previously worked on Revenge and Criminal Minds, will write the pilot for Scream, which is eyeing a 2014 premiere.
MTV announced its plan to reinvent "the successful horror comedy franchise" back in April, revealing they were in talks with Scream's original director Wes Craven to direct the pilot.
In other news, Daniels reported that Awkward will resume its third season in October 13 and fans can also expect new episodes of Snooki & JWoww that same month.
MTV also announced two new comedy pilots its picked up: Faking It, which comes from 10 Things I Hate About You's Carter Covington, follows two BFFs as they pretend to be something they're not in order to become popular at their high school, and Neil Meron and Craig Zadan's Happyland, which is a soapy teen comedy about the underbelly of a popular theme park.