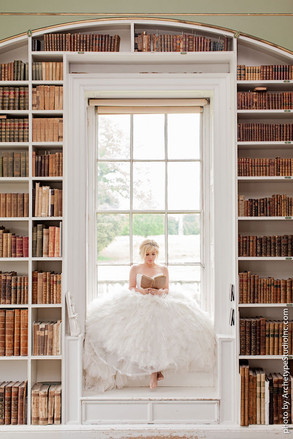 Koby & Terilyn Brown
One look at Kelly Clarkson's engagement photos and it's clear she's ready to say "I do."
Yesterday the singer posted a snapshot on her Twitter with the caption: "Ok just saw my engagement shoot pics & I have to share one!"
In the photo the singer sits perched in between two bookshelves reading a novel (a story with a happy ending, no doubt).