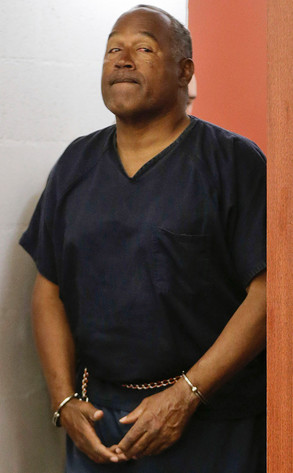 Julie Jacobson - Pool/WireImage
O.J. Simpson is sorry.
The 66-year-old onetime football hero appeared in the Carson City courtroom Thursday via a video broadcast from Lovelock Correctional Center, where he pleaded for leniency at his parole hearing, begging the Nevada court to cut his prison sentence stemming from his 2008 charges for over a dozen crimes, including kidnapping and armed robbery.
He was sentenced to serve 33 years in prison after he was convicted of masterminding a raid on two sports memorabilia dealers at the Palace Station hotel-casino in 2007. He was found guilty exactly 13 years after his controversial acquittal for the murders of ex-wife Nicole Brown and Ron Goldman.