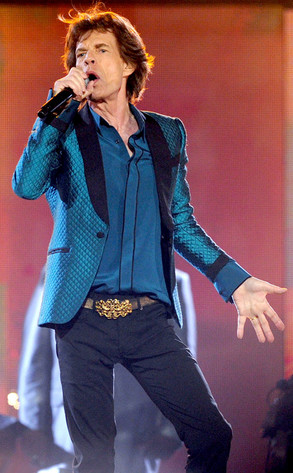 Kevin Winter/Getty Images
Mick Jagger can take quite a lot of satisfaction on his 70th birthday today.
Not only does the Rolling Stones frontman look fitter than ever, his band's still going strong and touring together after 50 years, and in the intervening time, he's gone from rock 'n' roll bad boy to rock royalty.
Not bad for an old geezer.
No, we can't get enough of good ol' Mick, not to mention his partner in crime since the two met at the age of 5, fellow Glimmer Twin Keith Richards, who won't be turning 70 until Dec. 18.