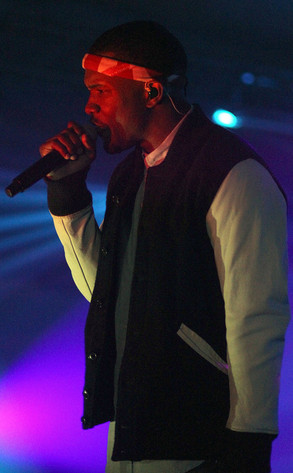 Courtesy of Eric Charbonneau/WireImage
The only thing Frank Ocean is thinking about right now is getting his voice back.
The R&B star was forced to cancel his sold-out Australian tour after suffering a vocal cord tear at his kick-off concert in MelbourneThursday night.
Live Nation broke the news on its Twitter and Facebook page.
"After last night's concert in Melbourne at Festival Hall, it was necessary to seek medical advice due to vocal issues Frank Ocean experienced during the show," read a statement from the promoter. "It has subsequently been confirmed that Frank has suffered a small tear to one of his vocal chords [sic] and has received medical advice that he must rest his voice. This makes the completion of his remaining Australian dates impossible."