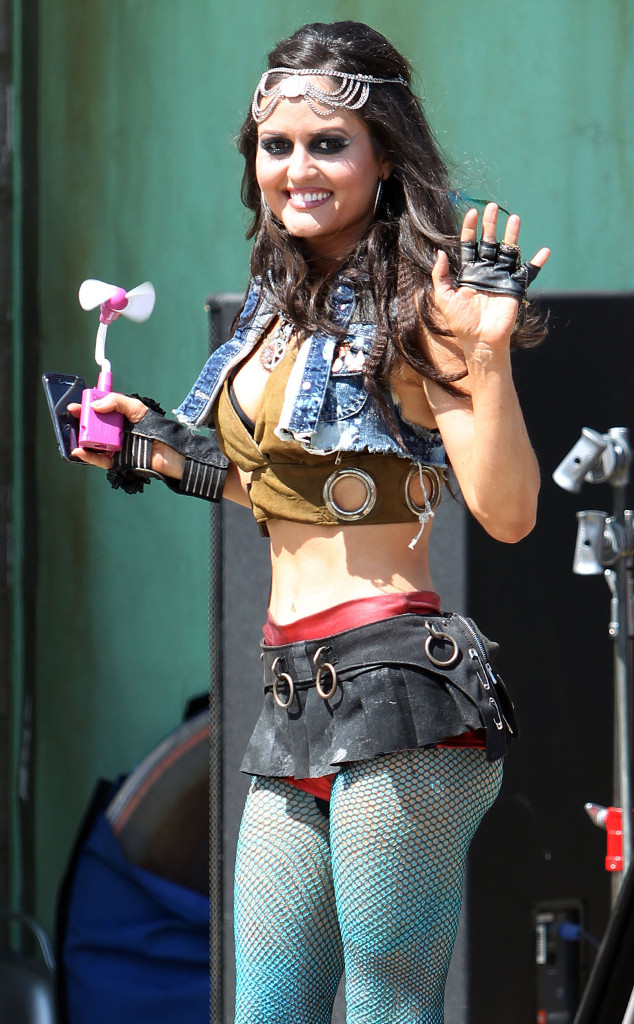 KVS/PacificCoastNews.com F
One of Hollywood's sexiest geeks, indeed.
Danica McKellar, the erstwhile Winnie Cooper from The Wonder Years, was spotted on the set of Avril Lavigne's music video for her new single "Rock N Roll" in some very un-Winnie-like attire.
The 37-year-old teen star turned math whiz sported the teeniest of tiny skirts over fishnet stockings that left zero to the imagination.