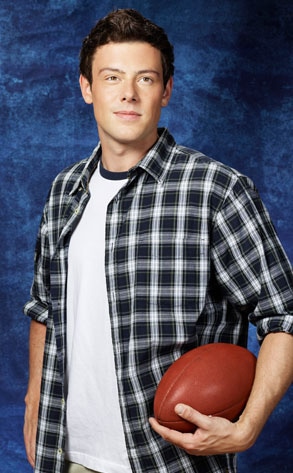 Danielle Levitt/FOX
Cory Monteith was remembered earlier today during a private memorial in Hollywood.
"Today, Ryan Murphy and Lea Michele gathered the cast, crew and producers of Glee, along with colleagues from the network and studio, to share memories and music in an emotional celebration of the life of Cory Monteith," Fox said in a statement to E! News. "We thank the public for their continued outpouring of love and support as we grieve our friend and colleague during this difficult time."
Murphy told E! News last week that he was allowing Michele to take the lead on how to proceed with the show.
Production of season five will begin Aug 5, a week later than originally planned.
Michael Buckner/Getty Images For Chrysalis
"I've never met any 26-year-old person stronger than Lea," Murphy said. "She's really been the leader in this situation, which is very unfair in a weird way because this show has always been so complicated about characters merging into personal lives, merging into public identity, so it's just all [bleeping] rough."
Monteith was found dead at age 31 in a Vancouver hotel room on July 13. Autopsy and toxicity results showed that the actor died of a drug overdose with heroin and alcohol found in his body.
Michele has not publicly commented on her boyfriend's passing.
"Lea is deeply grateful for all the love and support she's received from family, friends, and fans," her reps said in a statement on July 16. "Since Cory's passing, Lea has been grieving alongside his family and making appropriate arrangements with them. They are supporting each other as they endure this profound loss together. We continue to ask the media to respect the privacy of Lea and Cory's family."
Monteith revealed in 2011 that he went to rehab when he was 19. But his demons returned earlier this year. He spent about 30 days at Betty Ford in the spring.
"I love and support Cory and will stand by him through this," Michele said in statement at the time. "I am grateful and proud he made this decision."
The couple's last public appearance together was on June 8 when Monteith walked his first red carpet since leaving rehab.
"I think he looks great, doesn't he?" Michele gushed to E! News. "He's the best."
If you or someone you know needs help with addiction issues, contact Narcotics Anonymous (https://www.na.org).