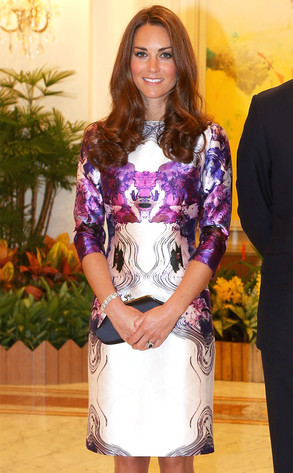 Chris Jackson/Pool/Getty Images
Justice may finally be served.
A source confirms to E! News that Laurence Pieau, the editor of French magazine Closer, has been formally charged in connection with the topless photographs taken of Kate Middleton in 2012.
Pieau faces an alleged breach of France's strict privacy laws and now will take part in a trial alongside two other photographers and her publishing director, Ernesto Mauri.
Mauri and two others, including Valerie Suau, were previously arrested and charged in April with "invasion of privacy."
The photos show Prince William and his wife sunning themselves on a patio, with the duchess initially wearing a two-piece, black-and-white strapless bikini.