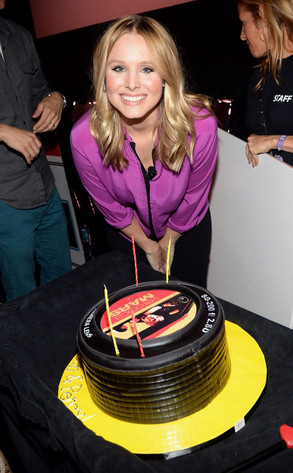 Courtesy: Michael Buckner/Getty Images
Just us, or the Veronica Mars movie cannot get here fast enough?
We all have to wait until "early 2014," but Kristen Bell assures us it is worth the wait.
"[Creator] Rob Thomas took a lot of time in thinking what the fans would want," Bell told E! News. "And he really delivered. It's really good." Yeah, well, anyone who's seen the trailer (18 times) like us, can attest to that, too.