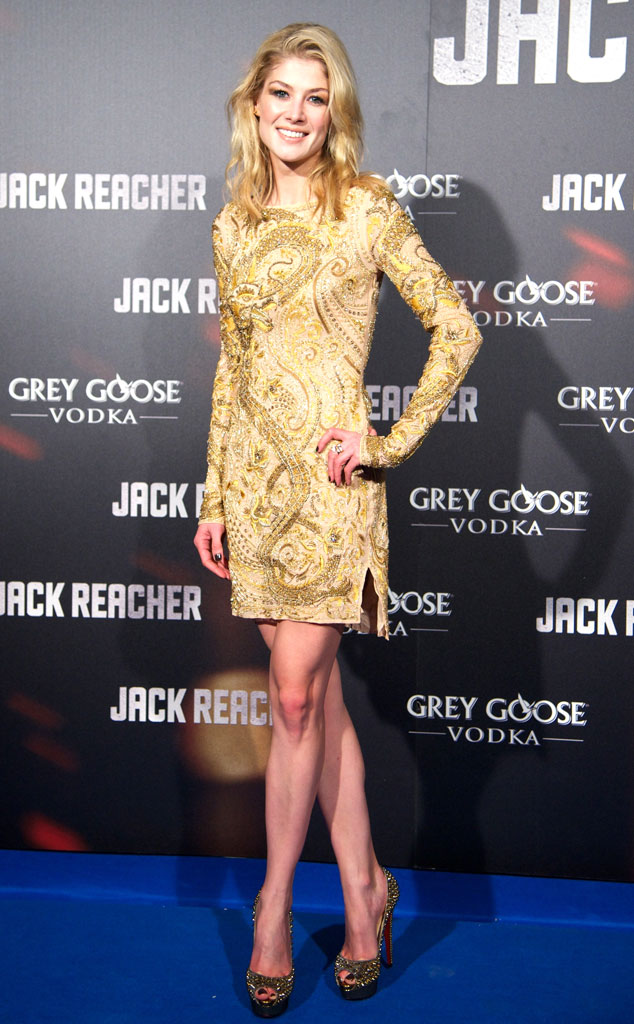 Carlos Alvarez/Getty Images
Rosamund Pike is the object of David Fincher's desire—on the big screen, that is.
The Jack Reacher star has landed the main role in the famed director's upcoming mystery thriller, Gone Girl, based on the 2012 bestseller by Gillian Flynn.
Per the Hollywood Reporter, the English-born Pike will play a woman who disappears on her wedding anniversary and her husband becomes the prime suspect. Ben Affleck is on board to play her writer-hubby who moves the couple from New York to a small Midwestern town after they both lose their jobs.