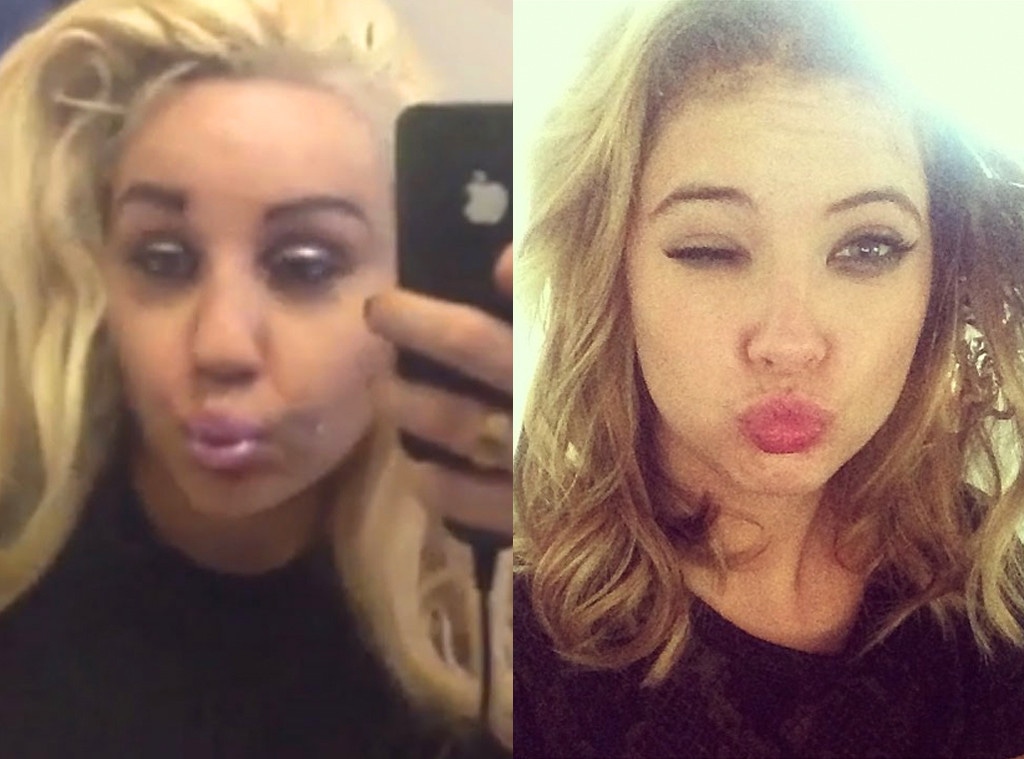 Twitter; Instagram
UPDATE: Benson has since deleted the Instagram photo in question.  "To clear up the whole Instagram thing, I had no idea what her situation was," she tweeted:. Truly sorry if I offended anyone"
_______________

Amanda Bynes' troubling behavior is nothing to laugh about—although Ashley Benson seems to find it funny.
The Pretty Little Liars star posted an Instagram picture Wednesday mocking the actress, who is currently under an involuntary "5150" psychiatric hold. In the shot, Benson pouts her lips and winks, reminiscent of one of Bynes' infamousselfies, writing, "Doing my Amanda bynes look this afternoon"
The 27-year-old former child star was detained Monday night and taken into custody for allegedly setting a fire near her parents' home in Thousand Oaks, Calif. No arrests were made and no one was injured. A mental health evaluation, however, determined that the former Nickelodeon star could be a danger to herself or others, allowing authorities to keep her in a medical facility for up to 72 hours.
Many people in the social media-sphere were outraged that Benson, 23, would seemingly make a joke out of another person's apparent mental health struggles.
 "To imitate and poke fun at someone suffering mental health illness is despicable," tweeted @Mammywoo. "Would you poke fun at a cancer patient?"
"that's mean," another user wrote, "she's sick."
Another user tweeted simply, but powerfully, "guess someone thinks mental illness is funny."
Woof. Well, Bynes' parents certainly see their daughter's situation in a serious light.  E! News confirmed that Lynn and Rick Bynes will be in court Friday morning to ask for a temporary conservatorship to be established to give them control over their daughter's financial and personal affairs.
We wish her nothing but the best.
(Originally published July 25, 2013, at 9:49 a.m. PT)