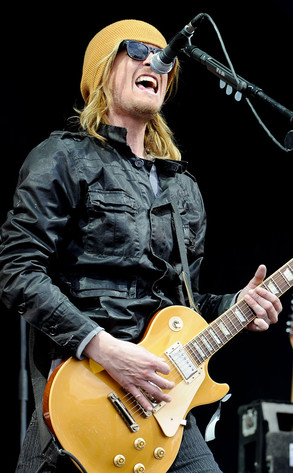 AP Photo/Jonathan Short
Puddle of Mudd singer Wes Scantlin has found himself in a bit of a messy situation.
E! News confirms that the band's frontman was arrested for vandalism in Los Angeles on Wednesday.
Scantlin was said to be arguing with a neighbor when he allegedly took a buzz saw to his neighbor's patio, according to published reports. What's more, the rocker apparently struck a brick or cinder wall with a sledgehammer, claiming the wall was erected by the neighbor on his side of the property line.