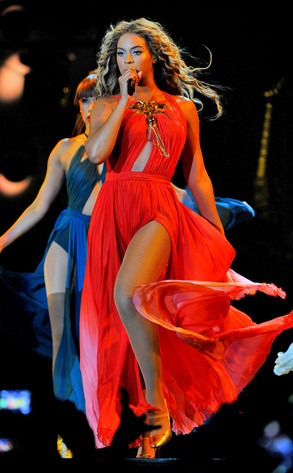 Larry Busacca/PW/WireImage for Parkwood Entertainment
Rumors that Beyoncé is crazy behind schedule when it comes to putting out her next album have been greatly exaggerated.
The songstress' camp is shooting down a story in The Hollywood Reporter that surfaced Wednesday and quoted a source as saying that Beyoncé has shelved more than 50 songs she's been working on and decided to start over because she's unhappy with the direction of the record and has yet to find a theme.
Her rep confirms to E! News that Queen B has never scheduled a release date for the new material and that she's been busy recording the tracks while on the road for her Mrs. Carter World Tour.
So any chatter to the contrary is all a bunch of hooey.